Sherborne's Number One Hog Roast Suppliers
 The Hog Roast Sherborne team would like to extend a warm welcome to our website, and we can't wait to tell you more about the expert hog roast catering services that we offer our clients in Sherborne. Not only are we the leading hog roast company in this part of Dorset, we also provide a vast assortment of event catering packages that offer a broader choice of dishes alongside our signature pork. This makes us ideally placed to meet all of your event catering needs for any event in Sherborne. At Hog Roast Sherborne we are in the business of making your event catering dreams a reality. Through our bespoke catered service no ask is too big or outlandish. Delivering on customer demands is what we do, and quite frankly after more than 20 years of service the more novel the challenge the more exciting for our team to tackle!
Superior Hog Roast Catering In Sherborne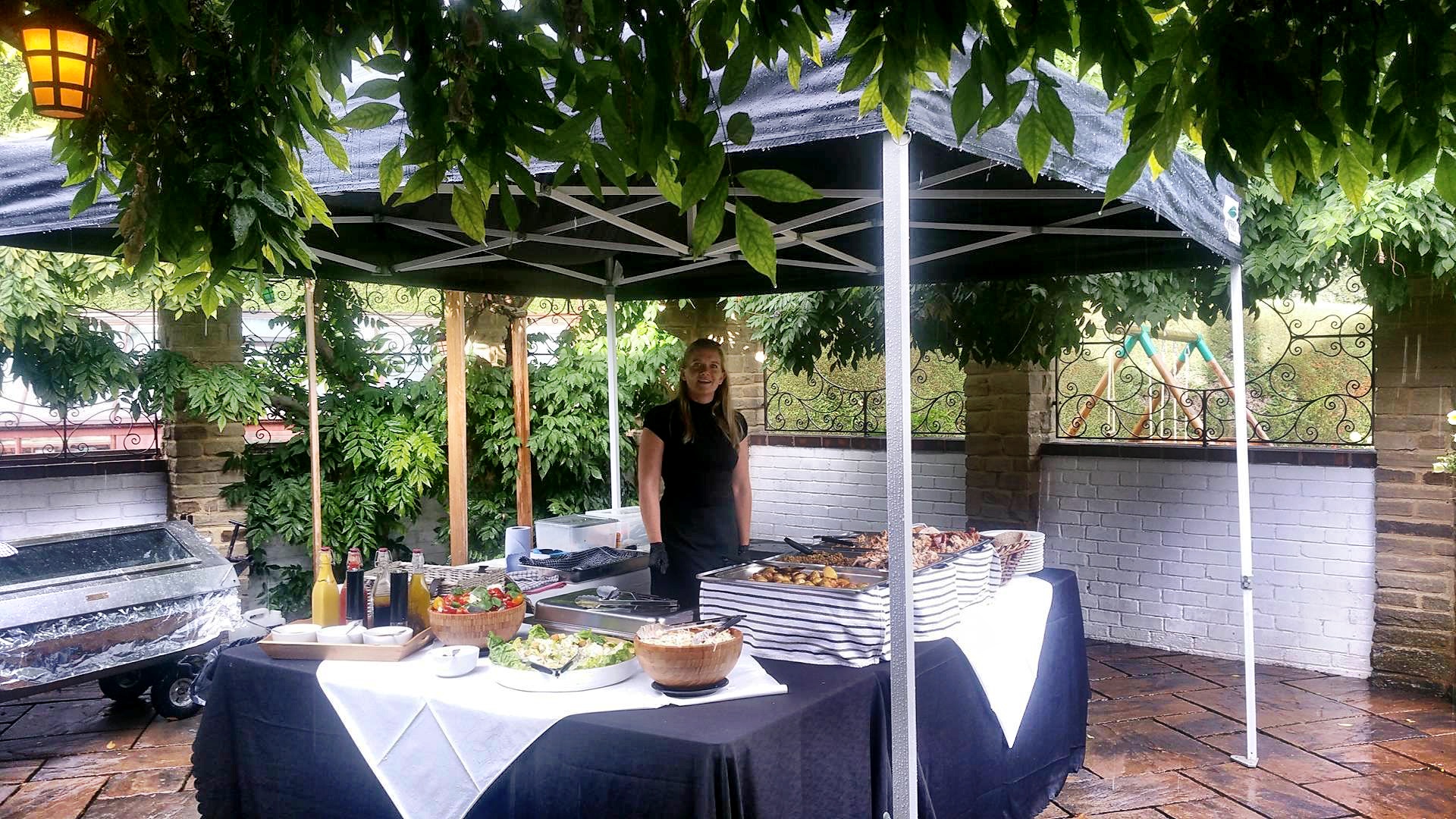 We are Sherborne's leading hog roast specialists, with ample experience in providing high quality, perfectly cooked pork served with all the trimmings for a diverse range of events in Sherborne. We have adopted the ancient art of slow cooking meat and combined it with the latest catering technology is order produce pork of unrivalled succulence and flavour for any number of people. Our hog roasting success always begins with the quality of the meat itself.
Hog Roast Sherborne's pork is exclusively sourced from ethical UK producers whose strict standards meet our own. The slow roasting process elevates our superior pork even more as it achieves a whole new level of taste and tenderness that more conventional cooking methods cannot achieve.
We have the experience and equipment to repeatedly produce optimum results at every event we cater for and everyone who tries our pork agrees that it really is something special, particularly when it is enjoyed together with our crispy crackling and homemade apple sauce. Our clients in Sherborne also really appreciate that we prepare our meat on-site, which always adds to the atmosphere and assures our diners the food we provide couldn't be fresher. Our hog roasts are the perfect dining option for large events and outdoor gatherings, but because we have refined this cooking style, our food is also a suitable catering choice for smaller parties, more formal occasions and indoor events too.
Varied Mobile Event Catering Packages For Any Occasion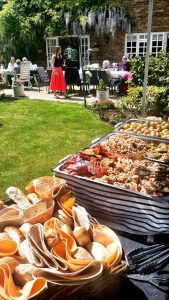 If you would love a hog roast feast for your event but you feel that the nature of the occasion requires a more complex menu, or you are intending to invite guests who have specific dietary needs to take into consideration, you may be concerned that we would not be a viable catering option. The Hog Roast Sherborne team would like to assure you that this is most certainly not the case.
Being the leading hog roast experts in Sherborne doesn't stop us from offering plenty of appealing alternatives to our signature dish. We realise how important it is to diversify what we offer in order to be a suitable catering choice for a wide range of events in Sherborne and our creative catering team are always coming up with new and exciting additions to our menus, as well as delicious dishes that appeal to different tastes and cater for various dietary requirements.
How To Contact The Hog Roast Sherborne Team
Here at Hog Roast Sherborne, we want to make the experience of hiring us to cater for your event as easy and hassle-free as possible from the outset. If you would like to get in touch with us to find out more about our hog roasts, our catering packages or why we could be the perfect catering company for your event in Sherborne, there are several convenient ways you can contact us.
If you would just like to make an initial query, you can simply fill in the quick online form on our website. If you would like to speak to a member of our team, you can give us a call on the number at the top of the page, or you can send us an email and we will be get to you at a time that suits you. However you prefer to get in touch, the Hog Roast Sherborne team can't wait to hear from you!